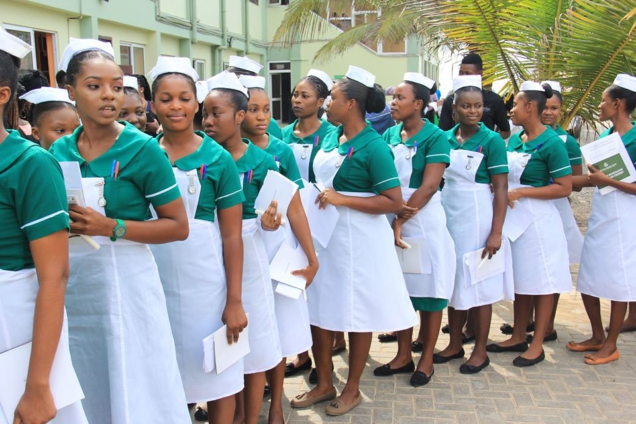 Withdraw vaccination mandate from health workers – GMA tells Ministry of Health
The Ghana Medical Association (GMA) has urged the Ministry of Health to withdraw its mandatory vaccination mandate and the resulting job losses for health workers who have not been vaccinated.
The Association believes that the government's decision on the vaccine mandate will test and exhaust the health workforce.
She therefore recommended that the Ministry of Health instead require proof of a negative Covid-19 test from unvaccinated health workers.
"The Ministry of Health and its agencies should urgently seek out health workers who have concerns about vaccines and approach them directly to encourage those who have not yet vaccinated to do so," said the Association.
In response to the vaccination reluctance of Ghanaians, the GMA has come up with some measures that can be adopted to encourage vaccination in the country.
"The Ghana Health Service should partner with media houses, National Commission on Civic Education (NCCE), Civil Society Organizations (CSOs), religious bodies, traditional authorities, etc. to intensify public education on the need for COVID-19 vaccinations, especially on premises. languages.
"The government, the Food and Drugs Authority and the Ghana Health Service should take note of the concerns of vaccine-hesitant individuals and groups and develop messages that directly address these concerns with local data and relevant information," adds the communicated.
The Associated noted that while it fully supports the rollout of COVID-19 vaccination, the vaccination mandate should be the last option for the country.
"While the government has the power to institute a vaccination warrant (as enshrined in the Public Health Act), the GMA is however of the view that vaccination warrants should only be issued in last resort because of the ethical, legal and practical challenges this may pose," the Association said.
According to the GMA, if the vaccine mandate is implemented hastily, it could actually escalate anti-vaccine sentiments and vaccine hesitancy among Ghanaians.
The Director General of the Ghana Health Service (GHS), Dr. Patrick Kuma Aboagye, revealed in December last year certain categories of people affected by the government's compulsory vaccination.
"…The people likely to be affected are all health workers who need to be vaccinated. All security personnel must be vaccinated, all tertiary and secondary school staff and students must be vaccinated, all government employees are affected and all commercial drivers are affected and to encourage them that is why we are providing vaccines," he announced.