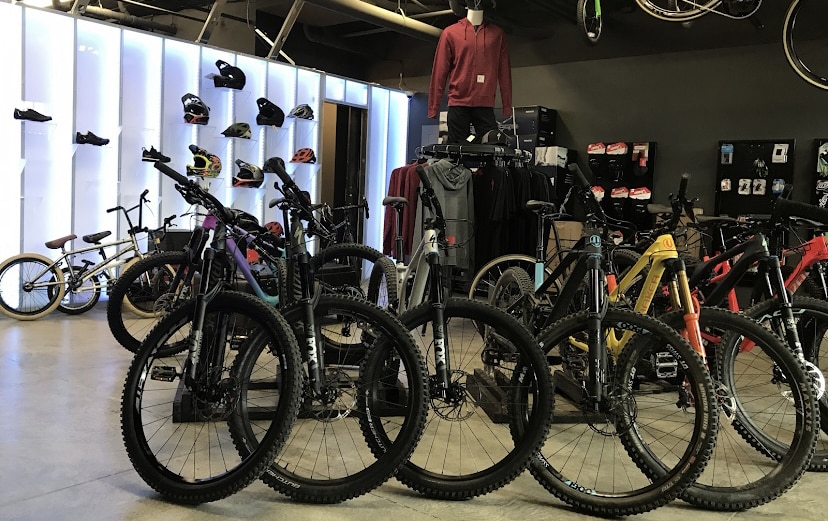 Overland Foundation Cycles bike shop closes, files for Chapter 7 bankruptcy
Despite growing demand for bikes due to pandemic cabin fever, a local bike shop closed and then filed for bankruptcy.
Foundation Cycles, which opened at 2140 S. Delaware St. at the foot of Evans Station Lofts in 2019, filed for Chapter 7 bankruptcy on September 7.
Chapter 7 bankruptcies are typically a liquidation process, where a trustee is appointed to oversee a sale of the debtor's assets.
The store said it owed $281,139 to 17 creditors, some of whom secured debts, according to filings. He has assets worth $42,164.
Owner Christopher Clark signed the documents on behalf of the company. He did not respond to a request for comment.
In its filing, Foundation Cycles said it had revenue of $1.68 million in 2019 and $1.47 million in 2020. As of the September 7 filing date, the company's 2021 revenue was $20,577.
The full-service bike shop, which billed itself as a "store created by riders, for riders," specializes in high-end trail, enduro and downhill mountain bikes, according to its site. website.
Creditors listed in the filing included vendors such as Ohio-based Vaast Bikes and California-based Troy Lee Designs, a few alarm companies and his insurance company.
Denver-based attorney Robertson Cohen of Cohen & Cohen is representing the company in Missouri bankruptcy proceedings.
Bike shops and manufacturers across the country are generally struggling to keep up with demand. Sales increased by 38% from January 2020 to March 2020 and by 78% during the same period this year, according to CBS.