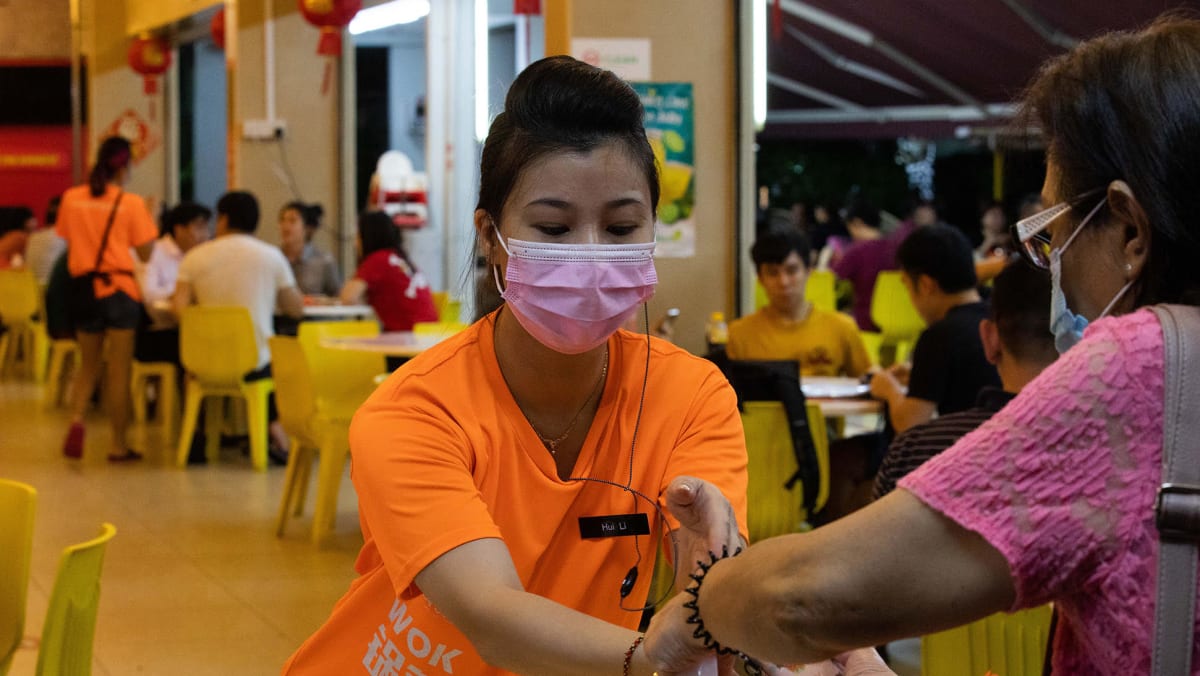 More foreign workers needed: Reclassifying companies into the service sector to address labor shortages, says industry leader
SINGAPORE – The Singapore Business Federation (SBF) wants the government and relevant stakeholders to revise classifications within the service sector, so that companies that rely on foreign labor can hire more of these workers or redeploy workers who were in pandemic-related positions to rejoin the sector.
These were among suggestions on how to tackle the labor shortage in the sector, published in an SBF report published on Thursday (12 May).
Retailers who responded to the report told TODAY they support the proposal to review classifications within the sector. This is because the service industry includes many different areas such as food and beverage (F&B), waste management and finance, each with different needs and levels of dependence on labor. different foreign work.
However, some of them disagreed that workers in pandemic-related roles, such as safe-distancing ambassadors, can be easily redeployed to the service sector, as there are too few of them to fill the labor gaps and their skills may not match the situation. sector.
Other suggestions among the nine raised in the report include better "cross-industry collaboration" to achieve greater operational efficiency, for example by engaging logistics companies to make last-mile deliveries, rather than relying on delivery services. internal.
Another suggestion is for companies to work with unions and post-secondary institutions to train more workers and help retain them in the sector.
SBF said in the report that while the labor supply situation is expected to improve as Singapore comes to terms with Covid-19, that has not necessarily been the case for the service sector.
"The reality on the ground is a record increase in vacancies with the ramping up of economic activity, but has encountered difficulties in filling vacancies, which reflects the growing mismatch of skills and attitudes in the market. work," the report said.
SBF's Managing Director, Lam Yi Young, said: "To maintain Singapore's reputation as an efficient and vibrant destination for business and leisure, service industries must have access to a workforce. appropriate and sufficient work to support their operations and even if they double down on automating processes and redesigning jobs, companies still need to be able to recruit and retain enough local and foreign workers. »
He added that SBF had worked with other trade associations and chambers on the report.
Mr Andrew Kwan, chairman of one such trade association, the Restaurant Association of Singapore, said: "As companies make concerted efforts to improve our employment supply to attract talent, shortages of Short-term manpower needs to be resolved in order for operations to resume and scale up."
In the longer term, labor policies will have to "reflect the changing structure of the resident labor force with the increasing affluence of households and the higher qualifications of the more young," he added.