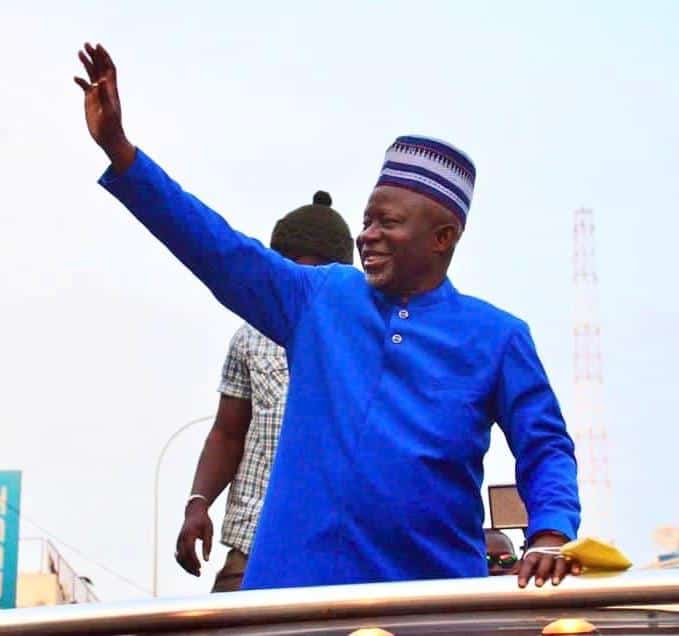 Lawyer Darboe will modernize the education system –
By Mustapha Jarju
As the campaign for the next presidential election continues, United Democratic Party leader lawyer Ousainou Darboe has pledged his government will modernize the country's education system.
Speaking to Niani Bakadaji, he said: "The UDP government is committed to uplifting all sectors of education in the country, be it English or Arab schools. Those who learn Arabic also seek knowledge in the "Madrasas" with the hope that parents have in them to teach their children morality and give them knowledge. "
"My government will not only focus on English schools, but other schools will be on our agenda as well," adding that "he has seen some departments with two permanent sectaries and other departments with many principals is this because our Minister of Education cannot provide a permanent sectarian, a director in the ministry who will take care of the affairs of the "madrasas" of the country, "he asked.
"If you look at the CRR, from Balanghar to Sami Pachonki, you won't find any main referral hospital, our main health centers are in Kaur, Karantaba, they are not even good health centers, he said. . This is part of our plan to modernize Kuntaur Health Center, Kaur Health Center and Karantaba Health Center to make it a major health center to make health care easier in this part of the city. Gambia without crossing the river in search of a health center, "he said. said to his listeners.
Meanwhile, Bakary Bunja Darboe, said poor governance is what has put the country's health sector in trouble and hampered children's education. He added that the education of children, when hampered, stops developments and causes problems for parents.
"Over the past 27 years, the setback has not been limited to education, but it is also bringing chaos to the country due to the governance that we have all experienced in the country. The type they want is to bring in and see everyone as one, "he said.

Views of the publication:
54