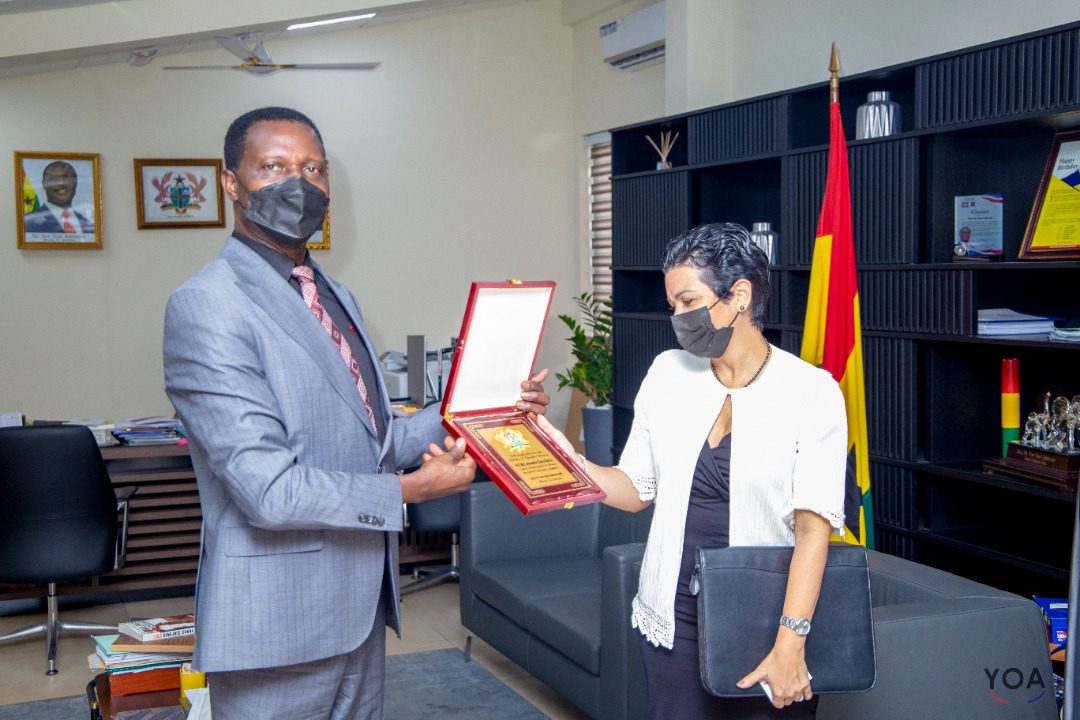 Cuba pledges to support the development of the Ghanaian education system
Dr Adutwum (left) makes a presentation to the Cuban Ambassador during Wednesday's courtesy visit to Accra
The Cuban government is committed to supporting Ghana in transforming its economy through the development of education.
This was announced by Cuban Ambassador to Ghana Anette Chao Garcia when she paid a courtesy visit to the Minister of Education on Wednesday, January 5.
She said her office would soon engage the government to discuss areas that need a boost in the sector, adding that the two countries will enter into partnership agreements to strengthen cooperation between countries in the field of education.
"The Cuban people are very satisfied with the state of development in Ghana. I am here to find ways to contribute to this noble achievement of the Government of Ghana, "she said.
She stressed that her country is ready to support the improvement of teacher training in the field of special education. Anette Garcia was hopeful that a workable roadmap could be established to achieve this goal.
Plans are underway to award scholarships to Ghanaian students to study in Cuba. According to the ambassador, this will greatly contribute to the development of science, technology, engineering and mathematics education in the country.
For his part, Education Minister Dr Yaw Osei Adutwum welcomed the move and said the administration led by Akufo-Addo is determined to reverse the country's fortunes through education.
He commended the Arab Development Bank for agreeing to build 15 STEM academies across the country to complement government efforts to improve STEM education.
Dr Adutwum added that the government is creating a way for students to take courses of their interest to help them contribute to the development of the country and the rest of the world.
TVET service
In a related development, Vice President Dr. Mahamudu Bawumia recently launched the Ghana Technical and Vocational Education and Training Service (TVET), an initiative to revitalize TVET education in the country.
It is expected to be the backbone of the country's industrialization campaign, will offer a wide range of programs that will tap career paths for Ghanaian youth.